*****


January 7, 2020 – Province-wide restrictions extended until midnight February 5, 2021
The BC Government has extended the public health order until February 5, 2021. This public health order restricts social interactions and leisure travel, such as traveling for vacations or recreational purposes. Please postpone visiting Bowen Island until after February 5 and only visit when the Province allows leisure travel. Thank you for your cooperation during these challenging times. We encourage you to plan your Bowen Island visit now, so that you can make the most of your time when you're here. If you need any tips or recommendations, please send us an email.
You can read the BC Government's public health order here.
*****
December 7, 2020 – Province-wide restrictions extended until January 8, 2021
In an effort to reduce COVID-19, the BC Government extended province-wide restrictions until January 8, 2021. In support of the public health order, please do not visit Bowen Island for a vacation or for recreational purposes. Travel only for essential needs and reduce your social interactions. For more information, visit the BC Government's website.
We hope to welcome you back early in the new year. In the meantime, you can plan your visit, reserve your accommodation and support Bowen Island's small businesses by purchasing a gift certificate. Now more than ever, we all need to buy local and support small businesses.
*****


November 19, 2020 – New province-wide COVID-19 Travel & Health Restrictions
Effective today and until at least December 7, 2020, all individuals, places of work and businesses in BC must significantly reduce their level of social interactions and travel. Avoid all non-essential travel: do not travel for a vacation; do not travel to visit friends or family outside of your household or core bubble.
Please postpone visiting Bowen Island until after December 7. We miss you! But Bowen Island is not going anywhere. We want to welcome you safely and ensure that when you visit, you can enjoy all that the island has to offer.
Let's all do our part to stop the surge in COVID-19 transmissions. These new safety restrictions are inconvenient, but they're not forever. So let's flatten the curve. Again!
Read the full November 17 provincial guidelines.
*****

November 7, 2020 – New Travel & Health Restrictions Metro Vancouver Area
Effective today, the BC Government announced new restrictions in the Metro Vancouver health regions in an effort to reduce COVID-19 transmissions. The new orders focus on social gatherings, indoor group exercises, workplaces and travel – only travel for essential needs.
Therefore we ask all individuals to please postpone visiting Bowen Island for recreational and leisure purposes at this time. As requested by Dr. Bonnie Henry: "Right now we need to go back to what we were doing in March and April and May, where it was essential travel only… we are advising in the strongest terms that people need to stay in their local community, reduce their social interactions and travel when it's essential."
These new health orders are in effect until noon Monday November 23. Let's all do our part to flatten the curve during this crucial time. Stay safe everyone.
Contact us if you have questions.
*****

August 31, 2020 – Island Comeback Campaign
Please shop local. Your support makes a tremendous difference to our small businesses. COVID-19 has impacted all our lives and will continue to do so for the foreseeable future. Now is the time to shop local, to support all our small businesses and services who make our Westcoast island communities unique. Bowen Island is proud to be a part of the Island Comeback campaign. Here's more information about supporting Bowen Island's small businesses. Gift-giving tip: Buy a gift certificate this holiday season.
*****

August 24, 2020 – BC Ferries and Translink Require Masks Effective Monday August 24, all BC Ferries and Translink passengers are required to wear a mask. So please travel with your own mask so that you are not denied boarding. Also note, many Bowen Island shops, restaurants and service providers require patrons to wear a mask, as well. Thank you for using your travel manners while visiting!
*****


Welcome . . . please visit with care. As of June 24, the Province is officially in Phase 3 of the Restart Plan, so British Columbians are allowed to travel for leisure and recreational pursuits. We look forward to welcoming you back to Bowen Island but please ensure that you practice the COVID-19 health and safety protocols so that you can have a safe and enjoyable visit. As Dr. Bonnie Henry says "…make sure we use our travel manners…the things we are doing at home, we need to take with us when we are travelling."
Please contact us by email if you have specific questions.
*****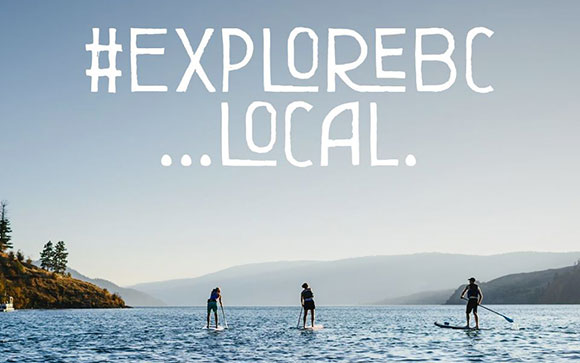 May 28, 2020 – Phase 2 of BC's Restart Continues – Stay in Your Home Community
BC moved into Phase 2 of the province's restart plan on May 19. This means that some businesses have reopened under new and strict health protocols. BC residents are still requested to stay home as much as possible and to remain in our home community. We request people to postpone visiting Bowen Island until the province moves into Phase 3, which my occur in late June or early July, depending on COVID-19 transmission rates.
In the meantime, please #ExploreBCLocal. Get outside, explore your neighbourhood, and support your local shops, restaurants and services. Our community businesses need our support more than ever!
Bowen Island shops and restaurants welcome your support – please check out our listings. Buy a gift certificate now and enjoy your purchase when you visit. The Island Comeback campaign is a new initiative that makes gift-certificate purchases easy and convenient.
*****
May 11, 2020 – Travel Restrictions Still In Effect for Holiday Weekend
Health Minister Adrian Dix requests British Columbians to stay home this holiday weekend and to avoid unnecessary travel for recreation or tourism pursuits. "Stay apart, stay local, stay safe," Dix said. "We can't let up." 
Dr. Bonnie Henry continues to stress the importance of physical distancing, warning that despite her encouragement for people to get outside, people should still stick to their families and keep a safe distance from others. 

BC Ferries is asking customers to follow the direction of the Province of British Columbia to avoid non-essential travel and #StayHome this Victoria Day long weekend.
Measures have been put in place for customers that must travel for essential reasons:
☑ #COVID19 screening is in effect
☑ Routes are operating at 50% capacity
☑ Food & retail outlets at terminals and on board are closed until further notice
Our crews remain focused on transporting vital goods & services, healthcare workers & first responders to coastal communities.

Bowen Island Municipality reminds everyone to avoid non-essential travel.
With the long weekend approaching and warm weather in the forecast, Bowen Island Municipality is reminding people who want to visit Bowen Island that now is not the time. We are asking you to stay close to home and avoid non-essential travel such as for tourism and recreation. We also suggest islanders continue to limit community interactions and refrain from extending invitations to visitors. Read full May 11 news release here.
*****
March 25, 2020 – BC Ferries restrictions
BC Ferries asks all travellers to avoid all non-essential ferry travel during the COVID-19 outbreak. Avoid travel for recreational activities and tourism pursuits. "None of us should be travelling if it is not essential," said Mark Collins, BC Ferries president and CEO. Here's the link to Mark Collin's video statement.
*****
March 22, 2020 – Visit Bowen Island Later
Stay home. Stay safe. Let's flatten COVID-19.
Please stay home and stay safe. Even if you feel well, please don't travel or socialize in groups. Each of us is vulnerable to COVID-19 and we may, without knowing, become exposed to the virus and then transmit it to others. We need to act now to minimize the spread of COVID-19. It is very important to follow the recommended health protocols of social distancing, proper hygiene, and, if needed, social isolation. If we all do our best efforts now, we may be able to avoid infection, flatten the curve and get back to a normal life sooner. So, please, visit #bowenisland…later. Think very carefully about even leaving your own home. You're much safer if you simply stay home.
*****
March 20, 2020 – COVID-19 Pandemic Press Release
Please do not visit Bowen Island at this time.
Today, the Bowen Island Municipality and Tourism Bowen Island are asking individuals to please postpone visiting Bowen Island until after federal and provincial health officials lift COVID-19 pandemic travel restrictions and social-distancing advisories. Bowen Island is a very small community and most businesses are currently closed or are only operating limited services. It is important that these services be focused on helping and protecting residents. We look forward to welcoming you sometime in the future. Please read the March 20, 2020 press release here.