When:
August 22, 2019 @ 7:30 pm
2019-08-22T19:30:00-07:00
2019-08-22T19:45:00-07:00
Where:
Bowen Island Lodge
380 Cardena Drive
Bowen Island, BC
V0N 1G1

TripLit 2019 – an evening presentation by Amir Zakeri (@amirzakeri) & Timothy Sykes (www.savethereef.org)
'50 Minutes to Save the World' recently premiered and trending globally, Amir's documentary tracing the current trend of the dire state of our planet's reefs has hit a nerve with online audiences. Amir and Timothy will be here in person to discuss how they are making a difference through social media, and how we can help the global efforts to save our planet's oceans and reefs, and why it matters. It's an honour to have Amir and Timothy on Bowen Island, and we're super excited to have them share what they've learned at the triplit conference.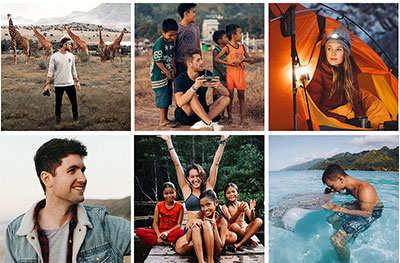 TripLit's mission is to promote positive change through a global community of the most talented, passionate, and engaging visual storytellers on social media. Social impact entertainment is a new and exciting movement that is being shaped not just by content creators, but also the companies, nonprofits, individuals and communities that help support them.
This summer, on beautiful Bowen Island, Triplit is hosting a 5 day conference bringing together an extremely high-profile group of leaders in the Instagram travel photography and video space — (Emmett Sparling – @emmett_sparling, Sam Kolder – @samkolder, Chelsea Yamase – @chelseakauai, Renee Hahnel – @reneeroaming and Matthew Hahnel – @matthewhahnel, Amir Zakeri – @amirzakeri, Kalen Emsley – @tentree), along with digital media professionals, business owners, group facilitators, and charity consultants. It will include workshops, presentations, outdoor adventures, hosted discussions and, of course, lots of networking opportunities.