Bowen Cider House is a family owned and run orchard-based craft cidery producing traditional and varietal cider using heritage apples hand picked from our own orchards.
Currently three ciders available:
• Seymour Bay Scrumpy – A traditional unfiltered scrumpy that's dry, smooth and great with a BBQ or dinner with friends.
• Granny Cowan – A crisp, clear blend of 80% Granny Smith and 20% dessert and cider apples. Tart and effervescent, pairs well with charcuterie boards and summer meals.
• Meadowbrook Medley – A balanced semi-sweet blend featuring the orchard's finest heritage varietal apples.
Great new cidery! Tasty ciders connected to a long family history on the island. Looking forward to more visits and the event space opening! Aly, July 2022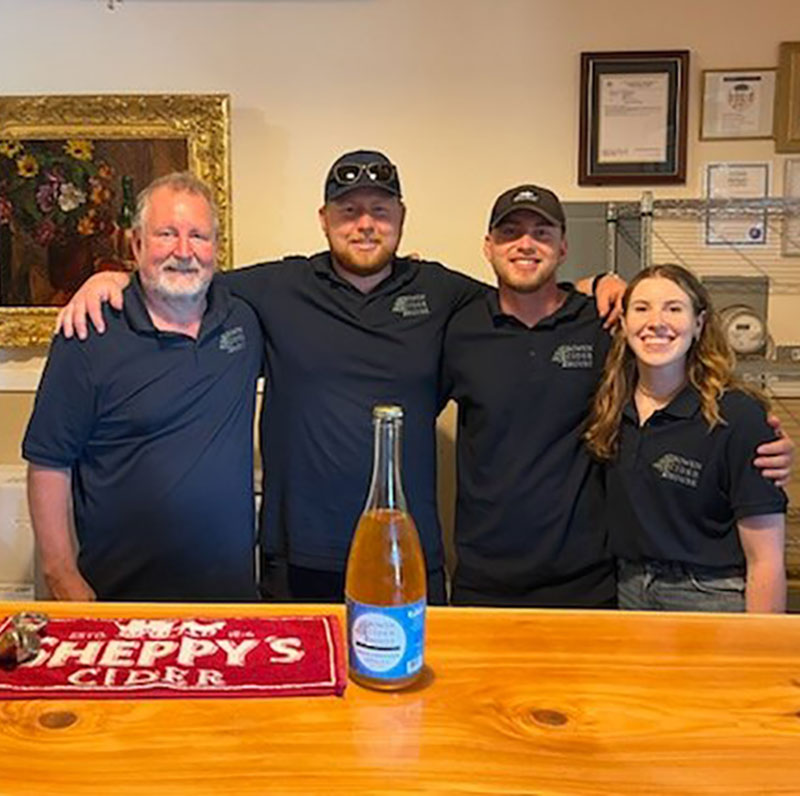 About Bowen Cider House: Our family bought our 7.5-acre property, Meadowbrook Corner, in 2004 with the express purpose of creating a farm-based cidery using heritage apple trees of British, French, and German cider varieties. Since then we have planted over 700 trees of 48 different varieties of in-house grafted seedlings and are continually adding to our orchards each year. The working farm is also home to our sheep and lambs which graze in the open livestock fields, as well as an edible garden that is incorporated into the menu of the adjoining Meadowbrook Market.
Bowen Cider House
Open Wednesday – Sunday
Vist website for more information
Follow on Facebook and Instagram